Wedding Planner in Provence & Riviera

South of France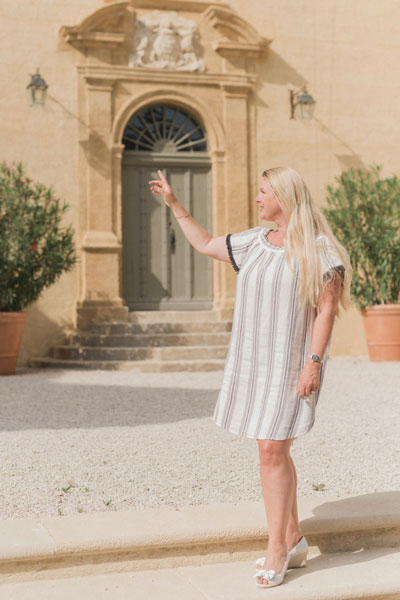 My name is Rachel and I am an event organiser based in Aix en Provence, France.
I'm a native born French speaker and am fluent in English having lived in the UK for 15 years. My passion in weddings started in the UK by making hand-made wedding stationary and accessories for brides, I then started to organise events and weddings for couples. I know English, French and American wedding customs very well and I organise weddings for all cultures and traditions.
Enthusiastic, calm but passionate about weddings, I am a born organiser. I put 100% commitment to organise your wedding. I pass on my love of fashion, vintage French design and latest wedding trends. I plan and design wedding, anniversaries, engagement parties, baby-showers, bachelor bachelorette parties, rehearsal dinners and brunches. I have an excellent mix of skills, from project management to technical expertise to logistics planning, making your day a totally stress-free experience. I really enjoy meeting couples and have a genuine passion for helping them making their dream wedding a reality often making the seemingly impossible possible.
I will tailor my services to your individual choices and I can provide the organisation of wedding ceremonies with an English-speaking officiant, scout wedding venues, provide eco-friendly.
Why choose Rachel Sword ?
bilingual French English
extensive knowledge of the region Provence and Côte d'Azur
great knowledge of the customs of English and American weddings
fantastic organiser, international trade and English graduate, a professional experience in logistics, hospitality and travel
high quality trusted partners. Some English-speaking (officiant, band)
a pro-active and positive relationship with customers
design and decor advice
a friendly and approachable manner
environmental and eco-friendly
bespoke services so all your guests can enjoy the event, food requirements or allergies, special disability needs? We have solutions for everyone